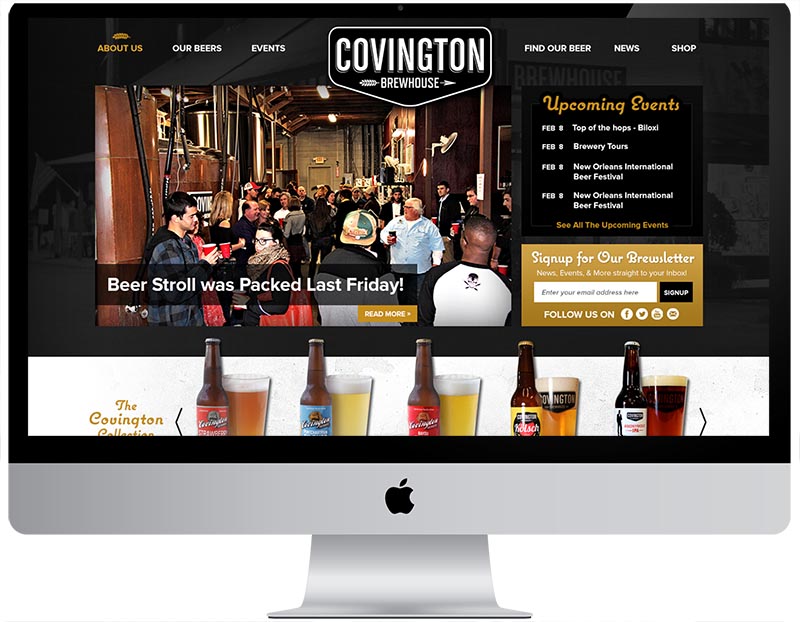 Covington Brewhouse
Louisiana Made Craft Beer
Project Details
Located in the heart of the beautiful southeast Louisiana town that is its namesake, Covington Brewhouse is dedicated to crafting quality beers, sending our local brand of joie de vivre (joy of life) to the world, one bottle at a time.
LOCATION
Covington, LA
PROJECT TYPE
Brewery
SERVICES

Web Design, Strategy, eCommerce
We'd love to work with you! Fill out the form below to get started or call (225) 235-5929.